ALEX LOCKWOOD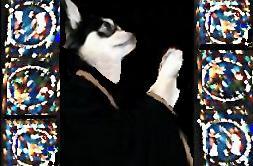 Joined: 20 Feb 2009
Posts: 238
Location: UNITED KINGDOM
Posted: Fri Nov 27, 2009 1:57 am

Post subject: Re: poltergeist anyone?

---

koala wrote:
Have any of you been haunted by a poltergeist? you know furniture moving etc????? if you have, the chances are that if you practice and harness that then you are a lot more likely to succeed with telekenisis as a poltergiest is a subconcious form of this and not a ghost or a haunting........ just thought i'd tell you that

thanks
koala



Hi Koala. I'm

not haunted

by a poltergeist, but I regularly 'detect' or 'sense' the 'presence' of

something else

. Ever since that near-fatal car accident in 2002 [which I've related on this site, BTW], I feel that a 'guardian spirit' is with me. Several times, when I've been trying to cross a road, I have felt a 'hand' on my shoulder or arm. Basically telling me "it's not safe" or "careful". It's usually a gentle 'touch'. But, once or twice, I've been 'pulled back' onto the pavement quite abruptly! I think it [he?] maybe the 'angel' I 'saw/met' in 2006, shortly before I had a long stay in hospital. This 'being' I've mentioned and described on this site too.

Regards, Alex L.